Groisman sharply turned to the garden: "What else should I do to make you put things in order in your city?"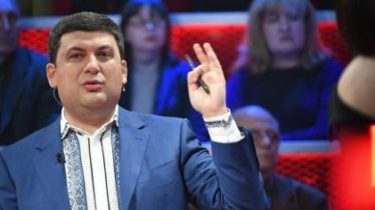 Prime Minister Vladimir Groisman has criticized the city head of Lviv Andrey Sadovy for failing independently to solve the problem of accumulation of garbage in the city.
He stated this at the Cabinet meeting in response to the request of the city authorities to declare the city as a zone of environmental emergency situation, reports Ukrainian Pravda.
See also:
The garden was named Lviv cheated because of the situation with garbage
"Please don't go extreme and do it and show how it should be done for the whole country. Because to do is to blame those who has nothing, is at least unfair, dishonest and not leadership", he said.
Groisman noted that Garden for 11 years of city management could not build a recycling plant.
"Having billions of hryvnia accounts, he's just not able to do it, or is able, but does not want", – said the head of government.
He also pointed out that repeatedly helped the garden to take out the garbage from the city, but the people who have agreed to accept waste at your landfill, refuse to do it.
"What you still help? The earth gave it to you, the money in the accounts you have design documents you had agreed with the French, I agreed… What else should I do to make you put things in order in your city?" – Groisman turned to the camera with rhetorical questions.
Garden at meeting was not present.
Comments
comments