In Ukraine expensive new potatoes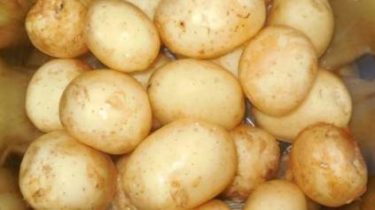 In just a week, the wholesale cost of the young potatoes in Ukraine increased from 7 to 9 UAH per kilo.
Farmers actively supplying the vegetables to the external market, however, despite the seasonal increase in supply, prices continue to rise. Compared with June last year, the potato is twice as expensive. This writes the "APK-inform: vegetables and fruits".
Analysts explain this situation by increased domestic demand and activity exporters. Especially Ukrainian potatoes buying Belarusian companies.
Comments
comments