Poroshenko instructed to develop a bill on the reintegration of Donbass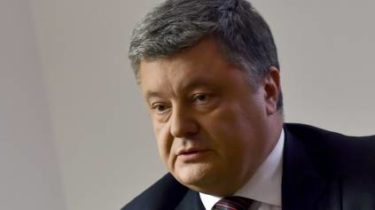 The President of Ukraine Petro Poroshenko said that instructed to develop a bill on the reintegration of Donbass, which will include a number of measures for the return of the occupied territories of Ukraine.
This is the website of the President.
The President stressed that the key position is the reintegration of these territories. According to him, in the preparation of the draft law with participation of experts, people's deputies. In addition, the bill is based on the terms enshrined in the Minsk agreements.
At the same time Petro Poroshenko noted that, together with the preparation of the bill will continue political and diplomatic efforts that have already yielded results, for example, besus.
The President also stressed the need to continue policy of sanctions against the aggressor country.
See also:
Turchynov hopes that BP before the holidays begin consideration of the bill about changing the format of the ATO
June 13, Turchynov said that Ukraine needs to complete anti-terrorist operation and to move to a new format to protect the country from the hybrid war with Russia.
According to the calendar of Parliament, the last plenary meeting of the ongoing 6th session of the 8th convocation will be held on July 14.
Comments
comments