The carrier is ready to compensate losses of passengers after the explosion of a minibus in Kiev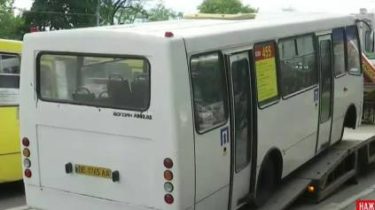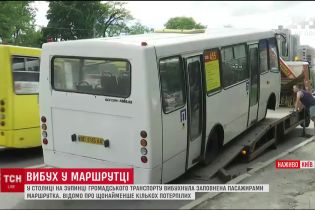 After the incident Kiev by bus at the burn center remains the 68-year-old woman. Doctors say that her condition is satisfactory, says the story TSN.19:30.
"The patient was transferred to a General ward in a satisfactory condition. These burns heal within two weeks. We will do everything possible to within a few days she recovered," – promised the Deputy chief doctor of the Kyiv burn center Sergei Stankevich. 27-year-old guy who went to the doctors, got help on the spot and went home.
Yesterday in Kiev during the movement of the bus № 455 blew up the coolant reservior tank. Hot squirt hit the passengers in the cabin, resulting in two of the five victims needed medical intervention. One woman received burns to the head and neck first and second degree. The doctors promise that her wounds heal and even scars will remain. The management of the shipping company promises to compensate for the treatment and moral damage, but after personal negotiations with the passengers. "We are ready to assist not only the investigation, but victims financial assistance. Damages that we have caused by our actions, we will compensate. It is in the process of dialogue with the victims themselves, what will be the requirements we will consider them", – assured the representative of the carrier.
Comments
comments