Thieves sidewalks: a summer cafe in Kiev inconvenience to pedestrians and avoid penalties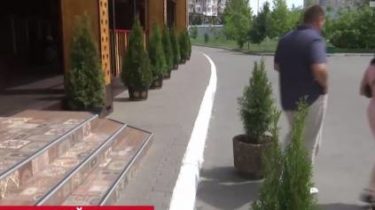 With the arrival of summer the area of pavement in the capital has declined significantly. To parked illegally in a pedestrian zone, cars were added to the summer playgrounds, cafes and restaurants, which some places block the way so that you can only pass on the roadway, according to a story TSN.16:45.
According to the rules for the passage of pedestrians there must be a stripe width of 1.8 meters, but in practice is often less than half. Counter people barely warm up, and mothers with strollers almost fall into a trap, because you can't drive freely on the sidewalk. Another aspect of the problem – the visitors sit just above the road. It's not only bad air, but danger to suffer due to a sudden accident.
Comments
comments