Avakov wants to review the status of the ATO and to abolish restrictions for military and security services in Donbass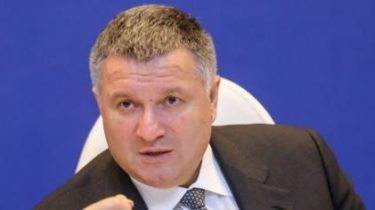 The status of ATO in the Donbas needs to be revised to remove artificial constraints for the military and intelligence agencies during combat operations.
This was stated by the Minister of internal Affairs Arsen Avakov during a press conference, UNIAN news Agency reports.
"Now, when we are talking about a full-scale military operations, it is not a special operation of security with the involvement of other forces, then obviously we need to reconsider the status, but not to reconsider the essence", – he stressed.
As explained Avakov, the term "anti-terrorist operation" came into use after the beginning of the Russian aggression in Ukraine, the decision was "a reaction to the unusual situation which has never happened before in Ukraine."
See also:
Turchynov hopes that BP before the holidays begin consideration of the bill about changing the format of the ATO
"Oleksandr Turchynov (NSDC Secretary) made a wish to streamline the issue and to resolve a number of procedural relationships within, so that our military and intelligence services were not put artificial limitations," he said.
According to Avakov, the conflict in the Donbass will be decided not on the line of contact.
"It will be decided through political pressure on the aggressor and a political settlement, second rate, of course, is the position of law enforcement and the military," the Minister added.
Earlier Turchynov said that Ukraine needs to complete anti-terrorist operation and to move to a new format to protect the country from the hybrid war with Russia.
In turn, President Petro Poroshenko convinced of the importance of providing the Ukrainian military with all the capabilities to counter Russian aggression.
"If we abolish the ATO and at the same time do not give the military the right to act adequately in the face of aggression – leave Ukraine defenseless," – said the head of state.
Comments
comments