Groisman told, will put Ukraine's Declaration of income for all citizens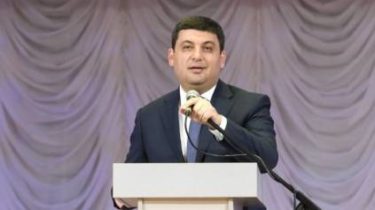 The government does not support running the system of General Declaration of income, when their income would have to inform every citizen. Suggestions about this repeatedly among officials, people's deputies, i.e. those who are obliged to show all his property and money and who receives a salary from public money.
"We do not support. This system will not be introduced", – assured the Prime Minister Volodymyr Groysman during a meeting with journalists in Kiev.
At least in the next few years, says the head of the government, such a system will not be introduced.
At the same time, the project Budget Declaration by 2020, which yesterday was taken by the Cabinet, provides for the introduction in 2019-2020 universal Declaration of individuals on income and expenses. In 2018, the plan to introduce a single account for the payment of taxes and fees, go to unified reporting for the unified social contribution and tax on income of natural persons. And will create a financial investigation Service.
With the Declaration of the parks can be found on the website Dnia this link.
Comments
comments