I'm a man too. A four-hour "direct line" with Putin in one image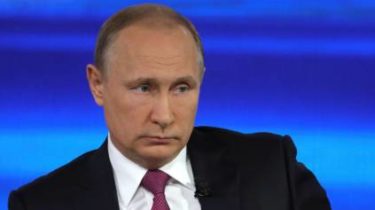 Thursday, June 15, was held a"Straight line" with Russian President Vladimir Putin.
During the four-hour live broadcast, Putin answered questions from Russian citizens and foreigners who are sent via SMS, or asked in the online video.
In relations with the US and sanctions, Putin, asked about Ukraine. In particular, they asked the visa-free regime with the EU and citing Petro Poroshenko poem by Mikhail Lermontov about the "unwashed Russia".
See also:
Medvedchuk – the Ukrainian nationalist. Putin recalled his godfather during the "straight line"
In addition, the hotline got a call supposedly from Kiev.
The man was indignant that Russia had "cheated" of some Ukrainians.
"Why are you leaving us? In Ukraine, not all supporters of Bandera. Why Russian channels smear us with the same brush?", asked supposedly from Kiev Putin.
See also:
OUN commented on Putin's statement about the identity of the father of Medvedchuk to the nationalists
According to the President of the Russian Federation, his country did not interfere because he is afraid to hurt like the man who addressed him.
TSN.ia thesis collected all the statements of Putin in the picture below.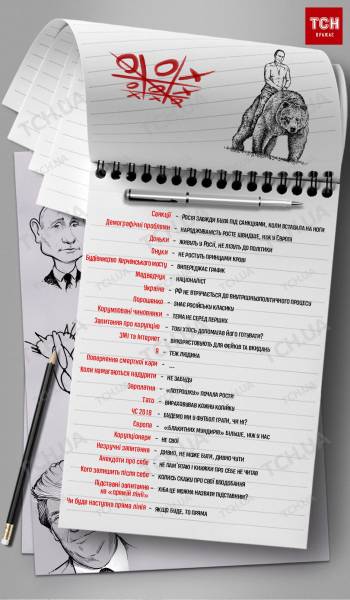 Comments
comments