Hot kiss Joe Biden and rescue the cat, which was stuck between the walls. Trends Network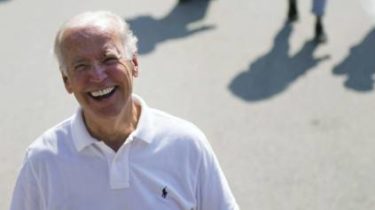 Team TSN.ia daily brings readers the major trends of social networking – the key discussion topics of users, jokes, funny fotozhaby and most popular videos of the last days.
Today, June 16, users laughed at the design changes on Twitter and watched the video with ex-Vice US President Joe Biden, who passionately kissed her on the cheek.
Also, users spread the video with the rescue of a cat in Ireland, which was stuck between two walls.
In social networks, staged a flash mob with the imitation of the heroine Wonder Woman, namely the point where she carries a sword on her back in a gorgeous evening dress.
Comments
comments