Russia does not refuse from the idea to seize the Ukraine – Poltorak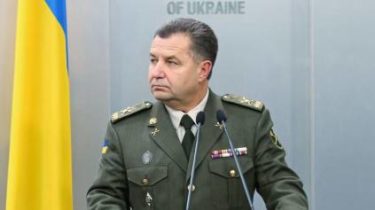 The current situation on Donbass testifies that Russia does not refuse from plans to attack Ukraine. This was stated by the Minister of defence of Ukraine Stepan Poltorak at the National University of defense of Ukraine. I. Chernyakhovsky, reports Interfax-Ukraine.
See also:
Poltorak told who is providing the militants in the Donbas
"The situation at the front indicates that the aggressor – the Russian Federation – does not abandon the idea to take over our country," he said, adding that it calls on Ukraine to reform the army.
"Just how professionally each of us, obtaining knowledge, will act in their posts, depends how fast we can reform the APU. We created a new governance bodies, joint operations headquarters, SSO, improved high-mobility troops, improve training, change the system of logistics", – said the head of the defense Ministry.
In 2016, he added, the armed forces received 2.5 thousand units of new and upgraded equipment, 15 thousand units of equipment have been repaired.
"We have a lot of work, but it is important that we have made in enhancing the professionalization of the army… knowledge, especially those that take into account NATO standards, allow us to reduce our combat losses and increase enemy losses. Knowledge and experience is what it takes to win. And modern technology does and will do," – said Poltorak.
Earlier, the defence Minister said that Ukraine is not going through military means to regain control over certain areas of Donetsk and Lugansk regions (ARDLE).
Comments
comments