An Italian court on 2 tees. Euro restaurant fined for cruelty to lobsters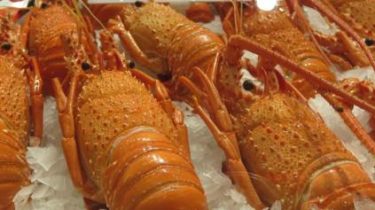 The court of cassation of Italy forbade to keep the lobster on ice before cooking, because it brings them physical pain, reports Radio Liberty.
Thus, the court supported the statement of group of animal rights activists from Florence, who filed a lawsuit against one of the local restaurateurs. He kept lobsters with bound claws in packs with ice. The judges decided that in this case we are talking about animal cruelty.
In the text of the decision States that despite the fact that social custom is considered the norm to boil crustaceans alive, their "possession in such harsh temperatures that can cause suffering" can not be called acceptable, especially given the fact that there are now systems that allow you to store lobsters in a "more respectful manner."
A restaurant owner was ordered to pay a fine of 2 tees. euros and court costs in the amount of 3 thousand euros.
We will remind, the inhabitant of Lutsk was sentenced to 5 years imprisonment for cruelty to kittens. History of bullying Eyad kittens, set out in September 2016 the 18-year-old resident of Lutsk for public viewing in social network, caused a considerable resonance not only in the Volyn region.
Comments
comments