"Destroy them". Putin believes that due to the closure of the border between Ukraine and Russia "LDNR" people will die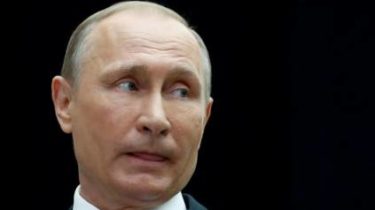 Russian President Vladimir Putin said that the closure of part of the Russian-Ukrainian border in the Donbass before the political settlement of the situation with the "L/DNR" "will lead to the deaths of many of their inhabitants".
About Putin said in an interview with the American Director Oliver stone, a series which concluded in the book and released in the US on Friday, June 16. About it reports TASS.
"The most important thing now is to ensure a political settlement" – presented in the book Putin's words in English from the interview, which took place in may 2016.
See also:
On the border with Russia detained the employee of the media resources of the militants
"The Ukrainian leadership insists that the border in the area where the unrecognized Republic should be closed. And, indeed, the Minsk agreements require the closure of the border with Russia to Ukrainian border guards, but only after we adopted the key political decisions", – said Putin.
"However, before these decisions will be accepted and implemented, while people in these unrecognized republics will not be safe, the closure of the border will mean only one thing – that people will be surrounded and later destroyed," he said.
We will remind, the day before, on 16 June, it became known that on the Ukrainian-Russian border is already equipped 273,5 km prochitannosti ditches, almost 170 km of lateral roads and over 83 kilometers of the metal barrier fence, deployed systems video surveillance and alarm systems. Work with dobostorta strongholds continue. In General, from the state budget in 2015-2016 for these activities allocated UAH 600 million.
Comments
comments