"Equality March" in Kiev: watch online stream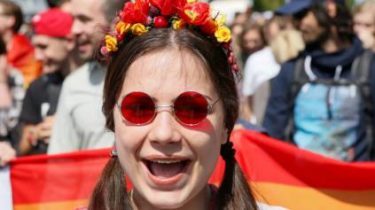 Today, Sunday, June 18, in the capital takes place annual procession of members of the LGBT community and all who support them, called "March of equality".
On the March today began to gather at 9 am and the beginning of a move was scheduled for 10am.
See also:
The nationalists will be on duty all night in the center of Kiev to stop the "equality March"
In turn, near the main building of Kiev national University named Taras Shevchenko on Vladimirskaya street held a rally opponents of the "March of equality".
Also in Kiev blocked the center and to significantly strengthen security measures for the March.
Comments
comments