In Ukraine has improved consumer sentiment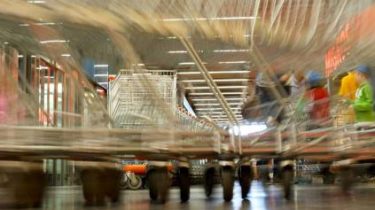 In may in Ukraine , the consumer confidence index was 58 points. It was 3.2 points more than in April. That is, consumer moods of Ukrainians improved.
This happened on the background of the expected development and growth, expectations regarding Nirosta unemployment, a slight improvement in the material situation. At the same time, Ukrainians began to rarely make big purchases. This is stated in the study of GfK Ukraine.
"In may, 2017 the index value of the personal financial situation, expected changes in personal financial situation and economic development next year reached the highest level over the past two years (may 2015). At the same time, the index of expected unemployment dynamics recorded at a minimum. This result indicates that the perception of the citizens of the state of Affairs in the economy is improving, and the crisis passed", as GfK Ukraine analysts comment.
Comments
comments