Groisman Lviv is ready to allocate UAH 50 million to combat trash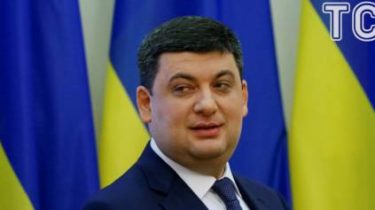 The government may allocate from the state budget of 50 million UAH for arrangement in Lviv city landfill.
This was stated by Prime Minister Vladimir Groisman during a conference call with the regions.
"I'm ready to make a proposal to the government from the reserve Fund to allocate 50 million region for the construction of polygon for processing", – he assured.
Besides, Groysman called on to help the mayor of the city for garbage collection.
"I want to ask the whole country: if you suddenly turn the head of the city to support the garbage from the city, if you can help. Today in Ukraine there are more than 5 thousand polygons, and they are in the competence of local authorities, and that the local authority decides all the technical and technological issues of content and arrangement of landfills", – said the Prime Minister.
See also:
Lions are trapped
Separately Groisman added that the Garden needs to answer for what period of time it can construct a polygon on one of the 14 sites, which him gave the regional government.
Recall that on 14 June at the meeting of the government of Ukraine has sharply criticized the city head of Lviv Andrey Sadovy for failing to solve the problem of accumulation of garbage in the city. He did it in response to a request from the city government to declare the city as a zone of environmental emergency situation.
After that, the Garden in Facebook asked by Groisman and urged him to promote the decision of problems of the Lviv garbage. The head of Lviv said that the Prime Minister does not respond to an official letter concerning environmental risks, and instead gives advice to social networks. In addition, the Garden asked the parks to give the city land in the region for a new garbage processing complex.
Comments
comments