The pig is killed the farmer by biting off his penis and fingers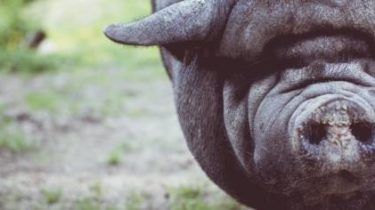 In Mexico, 60-year-old man pig bit off the penis and three fingers died, despite all attempts by doctors to save him.
It is reported, "Metro".
See also:
Pornographic film actor left a lucrative industry due to the impact of work on his penis
Miguel Anaya Pablo allegedly decided to start a fight with your pig after a drunken night in his hometown of San Lucas ojitlan in the South-West of Mexico.
Local media reported that the pig became aggressive after the farmer provoked her. The man jumped on the animal and beat him. A pig bit off three fingers of the right hand of Pablo and his penis.
The farmer was taken to hospital in the nearby town of Tuxtepec, where he was treated. But despite all efforts, doctors are unable to control the spread of bacterial infections caused by the bites of the pig.
Pablo eventually died some time after the attack. To clarify the circumstances of his death will be an autopsy and forensic tests.
No details about the marital status of a victim.
We will remind, in Dublin firefighters rescued a man from a strangulation of the penis with a titanium ring that is used to enhance sexual efficiency. The doctors were unable to help him, so firefighters had to use a grinding machine.
Comments
comments