The anti-corruption Prosecutor wants to deprive of immunity of the MP Rosenblatt – Sytnik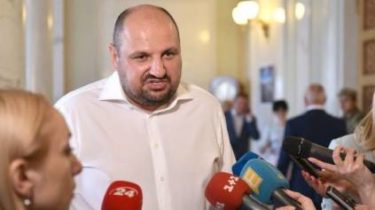 Deputy Borislav Rosenblatt and MP from Narrante Maksym Polyakov want to deprive of immunity – the corresponding representation is ready. This was announced by the Chairman of the National anti-corruption Bureau Artem Sytnik, the correspondent of TSN.
Head of SAP Nazar Golodnitsky reported that the corresponding representation already transferred to the GPU. And if the Prosecutor General Yuri Lutsenko quickly view sign, then it will be possible submit to the Verkhovna Rada for the current week.
It is noted that the matter concerns the development of the scheme, which would have legalized the production of amber under the guise of land reclamation. In this case, today searched the state forestry Agency. The defendants in the case are two of these MPs. In General, it is declared suspicion six persons – two security guards Rosenblatt, assistant Deputy and three representatives of interfractional Deputy Union "Deputy control".
We will remind, people's Deputy from BPP Boryslav Rozenblat security guard who was detained on a bribe of 200 thousand dollars, said the searches of his assistants.
By TSN correspondent Olga Vasilevskaya
Comments
comments