Residents of Sebastopol are actually forbidden to hold a meeting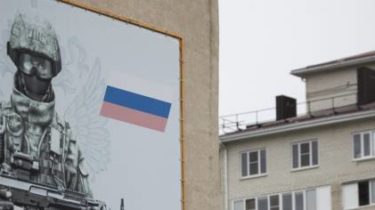 In Sevastopol, the occupation authorities have imposed new restrictions on rallies.
It is reported FlashCrimea.
See also:
In the occupied Crimea, vandals broke into the mosque and tore up a Koran
On Tuesday at the regular meeting of the city Parliament are illegitimate so-called members of the Legislative Assembly of Sevastopol adopted the law "On meetings, rallies, demonstrations, processions and picketing in the city of Sevastopol".
"The law implements the given subject of the Russian Federation Federal law right established by Federal law to identify special places in which prohibited or limited the holding of meetings, rallies, marches, demonstrations, the order of these events", – stated in the explanatory note to "document".
This "law" prohibits public actions on objects of transport infrastructure, markets, shopping malls, educational institutions, medical institutions, sports facilities and playgrounds. On the objects intended for worship, prayer and religious gatherings, pilgrimages, sites, objects, where the authorities and local self-government, rallies are now also not allowed.
The author of "document" is assigned to the government of Sevastopol. According to the developers, the "law" sets a minimum of bans on holding public events in certain places.
See also:
Day of protests in Russia: the arrest for Navalny and the "phenomenon" of the executioner maydanovtsev
Note, this is not the first ban. The Russian government allows peaceful Assembly in the Crimea only loyal citizens. Repression, which at first applies only to political meetings, has now spread to social. The reason for this could be the recent demonstrations in Russia.
Video settings the Day of Russia law enforcement officers by the hundreds were herded into paddy wagons, protesters
TSN. 19:30
June 13, 20:11
Facebook

VKontakte

Google+

Twitter
Recall June 12 in Russia were held throughout the country to protest against corruption. That day, detained more than 500 people, including opposition leaders Alexei Navalny and Ilya Yashin.
Comments
comments