GPU called the fugitive Kurchenko for questioning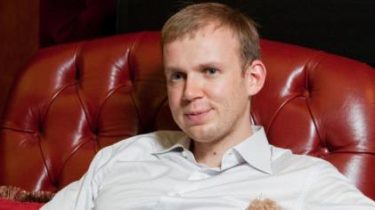 The General Prosecutor of Ukraine was summoned for questioning oligarch-fugitive Serhiy Kurchenko.
The press service of the Ministry has already issued a subpoena on the official website.
"Citizen Kurchenko Sergei vital'evich, 21.09.1985 year of birth… in accordance with the requirements of articles 133, 135 code of criminal procedure, You need to come on 26 June 2017 at 10 o'clock 00 minutes to the Main investigation Department of the GPU at the address: Kyiv, Moskovskaya street, 8, building 24, room. 291, to participate in the investigative and legal proceedings as a suspect in criminal proceedings No. 42016000000003393, included in the Unified register of pre-judicial investigations 16.11.2016 on the grounds of criminal offenses under part 1 of article 255, part 5 of article 191, part 3 of article 209, part 2 of article 205 of the criminal code of Ukraine", – stated in the text of the document.
See also:
Fugitive Kurchenko established sales of Ukrainian coal from the occupied Donbass to Turkey – media
Note, we are talking about accusations Kurchenko in money laundering, the creation of an organized criminal group, fictitious entrepreneurship and misappropriation of state property in especially large sizes.
We will remind, earlier Prosecutor General Yury Lutsenko declared that the former Minister of income and fees Alexander Klimenko and a businessman Sergei Kurchenko left Ukraine for damages in the amount of 198 billion.
March 23, 2016, the Prosecutor General's office drew up a notification on suspicion of Bank fraud with liquefied gas, with the result that the state suffered losses totaling more than 2 billion UAH.
Comments
comments