The FSB has exposed the "defense Minister DNR" in the plundering of Russian "humanitarian aid" – Tymchuk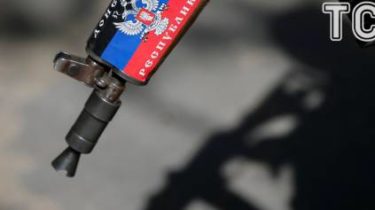 In Donetsk, a Commission from Moscow which structure includes employees of FSB of the Russian Federation.
It is reported on his page in Facebook the coordinator of group "Information resistance" Dmitry Tymchuk.
The Commission plans to monitor the activities of the "defense Minister" of the unrecognized "DNR" Vladimir Kononov. He is suspected of theft of "humanitarian aid", which came from Russia.
See also:
The militants of "DPR" attacked the unarmed OSCE observers in the Donbass
According to Tymchuk, this is not the first suspicion regarding the activities of Kononov. Earlier, the Russian advisors in the headquarters of the militants "of the 1st Army Corps DNR" (OK "Donetsk") in reports to the leadership Center of the territorial army of the southern military district of the Armed Forces pinned on Kononov's liability for fraud with the financing of local armed groups and mercenaries from Russia.
See also:
In "DNR" the stores are forced to turn to the Soviet music – Tymchuk
In particular, they talked about a delay to 2016 and in early 2017 "combat pay" many "military units" and "military units" above "the body."
Earlier it was reported that the Russian military in the Donbas to plunder the property of the local industrial facilities and hand over it on scrap metal. Such incidents already recorded on the territory of the mine "Udarnik" GP "Snezhnoeantratsit" in the Chistyakova.
Comments
comments