The state budget revenue from taxes and fees for the quarter exceeded last year's figure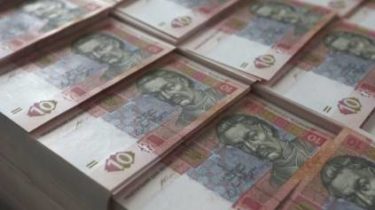 For the first half of 2017, the total amount of taxes and fees received to the state budget of Ukraine will amount to UAH 355,1 mlrn. And it is 77.1 billion (27.7%) more than in the first half of last year.
It is stated by the State fiscal service.
The office noted that the record sufficiently high level of good faith of taxpayers for the last time. 95% of taxpayers voluntary declare and pay their taxes.
The acting Chairman of DFS Miroslav Prodan said that the dynamics of income reached thanks to integrity of taxpayers and changes in tax administration. An important innovation this year was the introduction of the electronic register of VAT refunds.
"Thanks to the transparency of the reimbursement process almost disappeared all the controversies. Almost all amounts will be reimbursed according to the results of a Desk audit within 30 days. In particular, in may, declared to compensation 9.8 billion UAH, payers promptly returned 9.3 billion UAH. This strongly suggests that the problem of reimbursement of VAT we finally removed", – assured Sold.
The next step – the solution of a question on returning of overpayments of previous periods tax on profit and the balances of unrecovered VAT.
We will remind, in Ukraine, want to introduce a new tax for business.
Comments
comments