World Bank ready to help Ukraine with money reform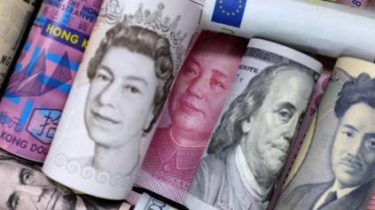 Yesterday, June 20, the Board of Directors of the world Bank endorsed the concept of partnership with Ukraine for the years 2017-2021. That is, the world Bank agreed to provide Ukraine with funds for various projects and reforms if there is progress in their implementation. Cooperation will depend on the improvement of the results of the implementation of the portfolio of IBRD projects in Ukraine, a total lending capacity of the world Bank and the lending standard for Ukraine.
"The main purpose of partnerships is to promote sustainable and comprehensive economic recovery of Ukraine", – noted in the Ministry of Finance.
The parties will cooperate in the following areas: public Finance management and public administration reform, anti-corruption activities, the management of the largest fiscal risks and improve public investment management, strengthening financial sector, improving infrastructure, creating equal partnership in the private sector, land reform, health care reform, privatization, effective, efficient and integrated service provision, social assistance, targeted assistance to the conflict-affected communities.
"And reform, mentioned in the concept are extremely important to build in Ukraine a liberal economy. Therefore, financial capacity, technical expertise, global experience and innovative thinking of the team of the world Bank group in the next four years will be focused on full support of these reforms. The partnership strategy with Ukraine for the years 2017-2021 will be another step towards fruitful cooperation between Ukraine and the world Bank. Thank you to our partners for their support of an ambitious program of economic reforms in our country," said Finance Minister Alexander danyluk.
We will remind, the world Bank is helping to raise funds for many developing countries. Over the past two years, Ukraine has received from the world Bank and its structural divisions, about 4.7 billion U.S. dollars of investment, private sector Finance, fiscal financial aid.
Earlier, the world Bank has improved the forecast for Ukrainian economy.
Comments
comments