Ukraine wants to buy gas in the United States, but Turkey does not want to miss the LNG-tankers – KOBOLEV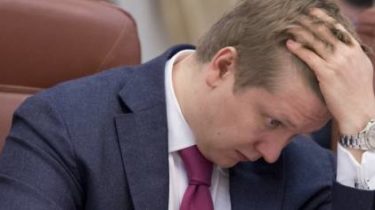 Ukraine ready to buy gas in the US and deliver it to the oceans and seas. However, Turkey will not agree to pass the LNG tankers through the Bosphorus. So Kiev has appealed to Washington to help in the negotiations with Ankara.
The opportunity to discuss gas supplies in the United States during the visit of Ukrainian delegation headed by President Petro Poroshenko. In an interview with The Wall Street Journal said the head of "Naftogaz of Ukraine" Andriy KOBOLEV.
"We hope that the new US diplomatic efforts will help to solve this problem," – said KOBOLEV.
Turkey does not want to pass gas tankers, explaining that the potential danger to the environment. Although in the "Naftogaz of Ukraine" argue that the court Strait swim, which transport more dangerous cargo.
Previously, "Naftogaz" has told, whether Ukraine will buy gas from Russia.
Comments
comments