In kiyevshchina the girl on the bike got under wheels "VAZ"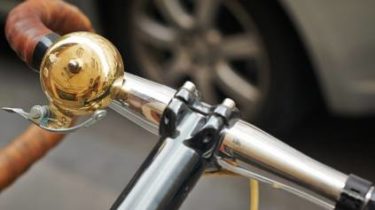 In the Kyiv region in the village of tarasivka 13-the girl died under the wheels of the car.
Now, the police work, interview witnesses and establish the circumstances of the traffic accident, reports a press-service GU of NP in the Kiev region.
According to preliminary data, 13-year-old local woman on a Bicycle suddenly left the road on main, where he came under the wheels of the car "VAZ".
See also:
In Lviv, the woman hit a child on a pedestrian crossing
At the scene of the accident called an ambulance, which stated the death of a child.
On this fact openly criminal proceedings under part 2 of article 286 ( violation of traffic safety or transport operation by persons who direct vehicles) the Criminal code of Ukraine. The sanction of article provides imprisonment from three to eight years.
We will remind, earlier in Chernivtsi a little boy on a bike on the sidewalk fell under the wheels of the truck of service of postal delivery. According to witnesses, the truck moved slowly along the sidewalk on Park street passage, on which a man was walking with his son. According to preliminary information, the child was riding a Bicycle and suddenly fell under the wheels of the car. It happened in the middle of the day.
Comments
comments