In Texas, a woman reduced their breast to become like Melania trump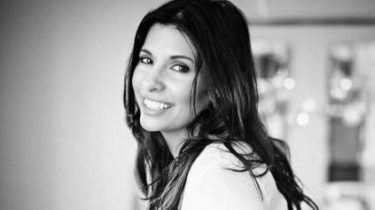 Claudia Sierra was eight plastic surgery procedures to change her looks and become similar to the first lady of the United States, the Melania trump. Plastic surgeon women, Dr. Franklin rose, said that she is one of many patients who filed such a request.
About it reports Fox News.
See also:
Revenge the first lady of the United States. Who was on the black list of designers Melania trump
"I want to feel the first lady, I know I am inside," said Sierra, said in a press release that was published on the website of the doctor. "Melania for me illustrates the power and strength she is our first lady and I look forward to when I'm more like her and become the best version of yourself and make it noticeable on the outside."
Among the procedures for which dared woman, breast reduction, rhinoplasty, liposuction, "Brazilian lift" the buttocks and lifting the eyelids.
"Many women visit my office with the desire to look like Ivanka, it is not surprising that now women want to be like the Melania, which is just gorgeous," said rose in a press release.
Well, Claudia had two sons.
On the road.. Happy Thanksgiving from our family.. here is to mini families to families with Loving parents that will do anything to make their hearts smile. Creating new traditions. Love And Peace to all.
Published by Claudia Sierra on 24 November 2016
The process of turning in a copy of Melania, the woman lights on your page with the hashtag #melaniainthemaking.
One of the procedures Claudia showed live.
We will remind, recently the American has changed the teaching profession for a career as a model. 48-year-old Allegra Cole increased breast size up to 34to look like Jessica rabbit or Pamela Anderson to pose for the glossy. Now she earns 77 thousand dollars a year.
Comments
comments