The office of the Radical party in Kiev stormed by armed men – Mosiychuk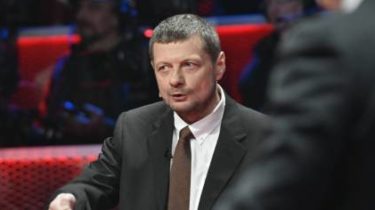 MP from the Radical party Igor Mosiychuk reported that the office of the political forces of the armed people rushed.
He told this to reporters, UKRINFORM reports.
"Now employees of office of Radical party Oleg Lyashko, the press service said that the room broke into some unknown citizens who are not represented armed, wearing masks, everybody will leave the office," – said the politician.
He added that the office of political power is located in the centre of Kiev, Klovsky descent, 7.
See also:
The GPU and explained why they conducted a search of the assistant Deputy Mosiychuk
Recall that a Specialized anti-corruption Prosecutor's office transferred to the national anti-corruption Bureau proceedings on suspicion in illegal enrichment of people's Deputy Oleg Lyashko. Earlier it was reported that Lyashko bought a house and two plots of land worth 15 million in the settlement Kozin, Kiev region. We are talking about the house of 550 square meters and two land plots with a total area of 0.6 ha.
Lyashko was summoned to the national Agency for the prevention of corruption on Wednesday, June 21. As found in the Agency, Lyashko has violated the provisions of article 25 of the law "On preventing corruption", according to which MPs are forbidden to be members of the management Board or Supervisory Board of the company.
It is also reported that Lyashko needs to come in for questioning during the working day, June 21, from 9:00 to 18:00.
Note that the combination of the work of the people's Deputy and head of the company is punished with a fine from 300 to 500 untaxed minimum incomes of citizens (5,1-8,5 thousand UAH) with confiscation of the income derived from such activities.
Comments
comments