In the Czech Republic said it was ready to abandon the Krona and adopt the Euro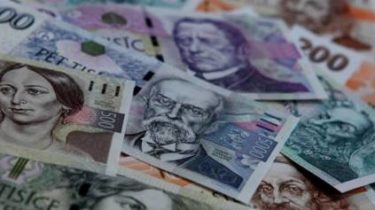 Czech Republic, which for 13 years is in the EU, is ready to replace its national currency, the Krone to the Euro and to join the zone of Euro.
This was stated by the head of the Czech national Bank Jiri Rusnok, CTK reports. He said that before the Euro it would be desirable to reduce the difference between the incomes of Czechs and citizens of the Eurozone, reports "Interfax-Ukraine".
Before Czech authorities have officially declared the intention to go for the Euro. However, with the date not yet decided.
According to the estimates of the ministries of Finance, prices in the Czech Republic account for approximately 60% of the indicators of the Eurozone countries. 20 years ago they were at 35%. Average annual salary Chekhov in 2014 amounted to about 345 thousand kroons, i.e. 37% of the EU average (930 thousand kroons). While two thirds of employees in the Czech Republic receive wages below the average level, said cznews.info.
GDP of Czech Republic at the end of 2016 increased by 2.5%, after 4.5% in 2015. As expected, in 2017, the growth rate of the economy will remain roughly at the level of 2.5%.
Comments
comments