The EU decided to extend sanctions against Russia – Tusk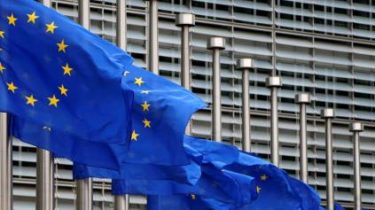 Member countries of the European Union decided to extend sanctions against Russia.
About this Twitter wrote the President of the European Council Donald Tusk.
"Agreed. EU extends economic sanctions against Russia due to the lack of implementation of the Minsk agreements", – he wrote.
Agreed. EU will extend economic sanctions against Russia for their lack of implementing the Minsk Agreement. #EUCO
— Donald Tusk (@eucopresident) June 22, 2017
Recall that U.S. sanctions against Russia will be extended. This was stated by President of Ukraine Petro Poroshenko while interacting with media after meeting at the White house with the leadership of the United States.
On specifying question, has made such an assurance from the U.S. President Donald trump, Poroshenko replied in the affirmative.
In addition, on 20 June , the United States imposed sanctions for a further 38 Russians and Russian organizations because of the invasion of Russia to Ukraine. Thus, the number of organizations that fall under the sanctions, were the Russian private military company "Wagner" and by businessman Yevgeny Prigozhin, who is the chef of the government of the Russian Federation, in particular President of Russia Vladimir Putin. He is also the owner of several restaurants in Moscow.
Comments
comments