In the United States Senate held hearings regarding the interference of Russia in European elections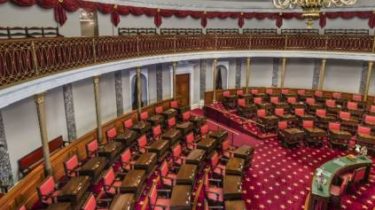 The Senate Committee on intelligence will hold a hearing regarding the interference of Russia in European elections.
This was announced by the publication the Hill.
The hearing, which will feature experts on international security and Europe, will be held on Wednesday, June 28. Intelligence officials believe that Russia might be behind the cyber attack, which tried to disrupt the elections in France.
See also:
In the US, the most important official in the investigation regarding the RF interference may recuse himself – the media
In addition, a series of cyber attacks were aimed at Montenegro in October last year, just before the country had to join NATO.
US officials have warned that, probably, Russia will continue similar campaigns in cyberspace to affect subsequent elections in Europe and the United States.
In particular, under attack may be Germany, where the fall elections must be held.
By the way, for several months both of the intelligence Committee (the U.S. Senate and the U.S. house of representatives) examine the role of the Kremlin in presidential elections in the United States, as well as possible coordination between the campaign of trump and Moscow.
We will remind that the President of the United States Donald trump in March asked the two leaders of the US intelligence agencies to help him resist the FBI's investigation regarding ties his campaign with Russia. However, the officials refused to do so.
Trump has made such a request to the heads of intelligence agencies after the statement of FBI Director James Comey about the investigation of RF interference in U.S. elections. Trump dismissed a Coma for 10 may on the recommendation of the Minister of justice, attorney General Jeff and Roman sessions.
In turn, Comey has accused the US President of Donald trump in the pressure of the investigation concerning a possible intervention of Russia in the U.S. presidential election.
Comments
comments