Ukraine and the United States have a common position on the "gas" question – paruby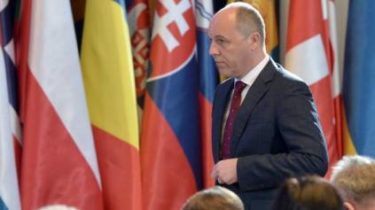 The implementation of the project "Northern stream-2" – Russian gas pipeline to Europe bypassing Ukraine, will threaten energy security of European countries.
This was during the second Forum of local development in Truskavets said the Chairman of the Verkhovna Rada Andrei Parubiy, reports the press service of the Parliament.
He said that he had a meeting with the speaker of the U.S. house of representatives Paul Ryan. He expressed his belief that the liquefied natural gas market will be much cheaper than what we have today. According to him, getting a new flow of LNG will help to protect the energy security of Ukraine.
"We expressed a common position on the fact that "Nord stream-2″ which now sells Russia is bad for Ukraine, contrary to the interests of Ukraine and many European countries and could affect energy security," – said paruby.
We will remind, Ukraine is in talks with the United States on gas supplies. One of the barriers – do not want Turkey to pass the Bosporus tankers with gas.
Comments
comments