In kiyevshchina the farmer opened fire from a gun on your neighbors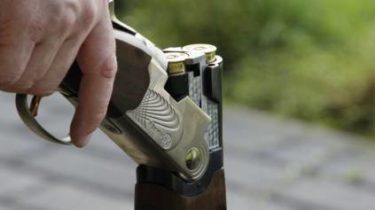 In the village of Stara orzhytsya Kiev region detained a farmer, who opened fire with a hunting rifle at his neighbors.
About it reports a press-service GU of the NP in the Kiev region.
It is noted that the investigative team at the scene found that misunderstandings between farmers occurred when the tenants who came to work in another field, blocked the passage of the farmer and his son, who at that time waged agricultural work.
See also:
In Russia, six-year-old boy shot a gun to his little sister
There was a quarrel, the son of the farmer took in the car the gun "Mr-27Н" and fired up a few times. His father got a shotgun "MC 2001" 20 mm caliber, but shot twice in the side of the workers and hurt them.
Thus, doctors diagnosed one man hit in the right foot, another had a wound in the shoulder and neck.
The police seized a hunting gun and the permits for them. 54-year-old man who was shot, was detained. On this fact openly criminal proceedings.
We will remind, on Saturday, June 24, Geroev Stalingrada, Obolon in Kiev one driver on the car "clipped" another. Signals and shouts turned to the Moscow bridge, stopped on the rise. One of the drivers got in trauma, the other knuckles.
Comments
comments