In 2018, Russia may begin a full-scale offensive in the Luhansk region – Tymchuk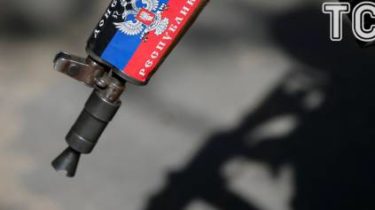 Next, in 2018, Russia's military to begin a capture of the whole territory of Luhansk regionto control gas hubs in the region.
Reports about it "Information resistance".
No initiative from transport fuel, including the gas pipeline "Turkish stream" is impossible without the infrastructure of Ukrainian regions. For example, important for energy of the Russian Federation, is a gas hub near the city of Novopskov Luhansk region, located just 30 kilometers from the border with Russia.
See also:
Russia and Turkey signed an agreement on "Turkish stream"
So, fighters from the occupied territories, even in the winter 2015 captured "Donbasstransgaz" that was run by a local main gas pipeline. Now "Gazprom" supervises all local gas hubs, in addition to plot on the North of the Luhansk region.
Coordinator of "Information resistance" Dmitry Tymchuk said that "a strategic task for Russia is to gain control over the entire infrastructure of Luhansk region".
See also:
"Naftogaz" refused to go to Moscow for talks with Gazprom
"At the moment the situation in the district is more or less stable. However, there is a risk that in 2018 Russia will make attempts of destabilization of a situation to capture this territory. I.e., the buildup can begin in the autumn", – Tymchuk summed up.
Recall that in March 2017 , Russia and Turkey have resumed cooperation on the project "Turkish stream", which will bypass Ukraine. And already on 7 may, the Russian monopoly Gazprom in the Black sea began the construction of the pipeline.
Videopolis agreed with Erdogan on establishment of the gas pipeline "Turkish stream"
TSN. Wounds
October 11, 2016, 08:01
Facebook

VKontakte

Google+

Twitter
Comments
comments