Magic in the social network: on the 20th anniversary of the "Harry Potter" Facebook hid "spell" in the posts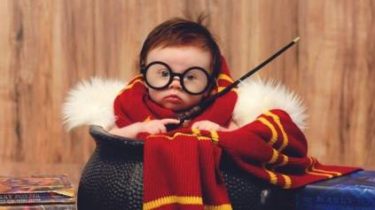 To mark the 20th anniversary of the release of the book "Harry Potter and the philosopher's stone" Facebook made a surprise for their users.
For example, if in the post or comments in social network English to write Harry Potter and the houses at Hogwarts (Harry Potter, Gryffindor, Slytherin, Hufflepuff, Ravenclaw – ed), they will automatically change the color to the corresponding color of the hostels. For example, Rifner will turn red, and Slytherin green.
Published on Pottermore on June 26, 2017
Also, if you click on them, you can see the "magic wand" of the outbreaks in the form of lightning, reminiscent of the scar the boy-wizard Harry Potter.
See also:
The Network is gaining popularity of girl-double "Hermione" from "Harry Potter"
We will remind that earlier in the Russian city of Krasnoyarsk found a guy like two drops of water similar to the main character of the series of books about Harry Potter.
Double of actor Daniel Radcliffe called Nicholas Droppings, and he works as a merchandiser. The guy complains that his resemblance to the hero of books and movies and pay attention to each day stop and stare.
Videosafter a tour on the set of Harry Potter
Snidanok 1+1
11 Jun, 08:24
Facebook

VKontakte

Google+

Twitter
Comments
comments