Whims of nature: in Ireland during the live broadcast of the leader with the umbrella blown away by the wind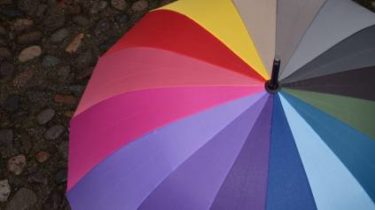 In Ireland during the live broadcast, the host blew a strong gust of wind and the man had no time to tell the audience about the weather for the next day.
A video posted on YouTube he's leading.
The incident occurred in the morning program on TV3. During the power-on lead was holding a large umbrella.
A sudden gust of wind took the lead in the direction.
A few seconds later the man returned to the scene, but his umbrella was broken.
See also:
In Portugal the aircraft during the landing was almost blown away by the wind
Recall that earlier television presenters from different foreign TV channels has launched a Twitter flashmob #PutYourBloopersOut, in which publish a video of their most funny fail live.
Brag about your failures journalists prompted the host of ABC's Natasha Exelby. During the newscast she missed the airing and jumped on the chair, mouth wide open in surprise.
Comments
comments