NACP confiscated from "Samopomich" more than 130 thousand hryvnias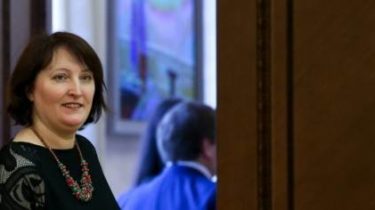 The party "Samopomich", which leader is Lviv mayor Andriy Sadovy, the National Agency for prevention of corruption confiscated 131 900 UAH. About this in his Facebook said the head of the NACP Natalia Korchak.
The corresponding decision was made by Pechersky district court of Kiev. Decree recognized administrative violation concerning the people's Deputy Iryna Sysoyenko.
See also:
NACP was summoned for questioning Lyashko – media
"According to the analysis of the report of the Kiev regional political party "Association "Samopomich" for the fourth quarter of 2016, the Department of prevention of political corruption found in the implementation of charitable contributions in favor of the party through the cashier of this organization. These contributions were received from 10 individuals for a total amount of 131 900 UAH. In the last three months of 2016 these contributions were made the head of a regional Communist party organization at the expense of the party", – stated in the message.
Thus, the state budget will be sent a fine in the amount of 1700 UAH, and the sum of 131 900 UAH.
Almost 132 thousand hryvnias of contributions to the party confiscated from "Samopomich". The decision was made by Pechersky regional court of Kiev slog…
Published by Natalia Korchak 27 Jun 2017
As previously reported, the National Agency for the prevention of corruption approved the procedure for monitoring the lifestyle of the subjects of declaring. The verification will establish the conformity of the standard of living available to them and their family members property and income, according to the Declaration.
Comments
comments