Tax from Yanukovych's arrested assets of nearly 900 million hryvnia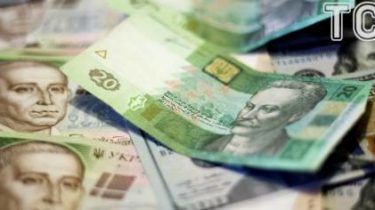 A large case against the tax officials of times of Yanukovych arrested movable and immovable property in the amount of 888 million 452 thousand UAH, and the arrest process continues. This was announced during a briefing by the military Prosecutor Ruslan Kravchenko, the correspondent of TSN.
The record for imeadiate property was the former head of the State tax inspection of Svyatoshinsky district of Kiev, who was arrested 20 apartments and other real estate in more than 283 million UAH, and also the former head of the STI of Kiev, who arrested real estate for 202 million. In addition, defendants found paintings, icons, weapons, watches, precious metals and other luxuries.
Only in this case it was announced suspicions of 45 persons, of which 17 people are wanted, and 28 on the territory of our country. 9 defendants remain in custody, and the total amount paid pledges reaching almost 60 million UAH.
Note that before the Appellate court of Kiev refused to release from-under guards of one of the detainees of the tax – the former head of the State tax administration in Kharkiv region, Stanislav Denisyuk.
We will remind, on may 24, a massive anti-corruption operation was conducted by the Prosecutor General and the interior Ministry. After the searches were detained more than two dozen former high officials of the regional Ministry of income and fees from the Eastern and southern regions, as well as Kiev. The amount of the loss caused to the state is about 96 billion UAH. Denisyuk directly suspected of involvement in a criminal organization, making it part of serious crimes in the field of service activities, which nanala material damage to the state. Losses from activities of the taxman, according to the investigation, amounted to 308 million 835 214 thousand hryvnia.
Comments
comments