In Britain, a man after hitting the bus quietly got up and went to the pub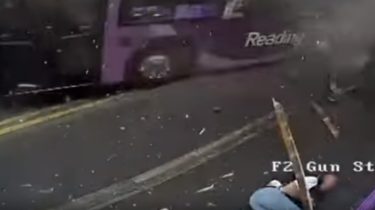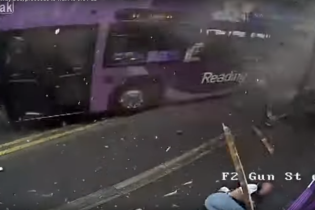 In reading in England a man was hit by a double Decker bus, after which the victim got up and went to the pub.
It is reported Мashable.com.
Judging from the video, Simon Smith escaped with only minor injuries after the bus hit him from behind and threw a few meters.
The video shows how the bus makes a sharp turn, leaves the pavement and goes right into the back of Smith.
After hitting the man got up and walked quietly toward the door of the nearest pub.
Because of the accident the road was closed for about two hours, and the bus driver removed from route on all investigations.
See also:
British homeless showed his outdoor life and ways of survival on the river
We will remind, in the British Newcastle car ran into the crowd during the celebration of Eid al-Adha: there are victims. As reported Express.co.ru the collision occurred near the College, Westgate. After the incident, immediately called the police. Witnesses say that among the victims were pedestrians who were celebrating the completion of Ramadan. Also report that the prayers took about 300-400 Muslims.
Comments
comments