The former head of staff of the trump Manafort received from the Party of regions $ 17 million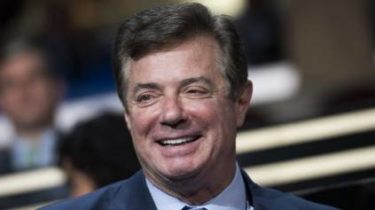 The former head of the campaign headquarters of U.S. President Donald trump by Paul Manafort admitted that in 2012-2013 received $ 17 million from the Ukrainian Party of regions. His company received the money for the work in the interests of the party, in particular its electoral program.
Manafort "light up" in reporting that he was obliged to submit to the US Department of justice in the framework of the law on registration of foreign agents. These documents printed edition of the Washington Post, reports the BBC Russian service.
Consulting firm of Manafort had to register as a foreign agent because of work on the Ukrainian party. According to the Act on the registration of foreign agents (FARA), citizens and legal persons in the United States are required to register as foreign agents if you are working in the interests of foreign governments. Failure to register can be prosecuted under criminal law.
In reporting States that the firm of Manafort in 2012-2013 wrote the election program of the Party of regions, implement the campaign strategy, develop party platform and conducted an international election observation. From the Party of regions, the agreement was signed by the then acting Chairman of the Party of regions Volodymyr Rybak, who in 2012-2014 has been the Chairman of the Verkhovna Rada.
The cooperation of the company of Manafort and the Party of regions, as the document says, was "decentralization of power with the maximum transmission powers to the regions, the construction of the political party of the Western sample and the transformation of Ukraine's most attractive investment country in the region".
Of $ 17 million received from the Party of regions, the firm of Manafort spent more than $ 4 million for consultants, the work of polling agencies and other services, in particular trips and travel left 2.1 million dollars.
Recall Manafort is the second former adviser to trump, who has registered as a foreign agent. To him in March, a former adviser to the President for national security Michael Flynn registered in the registry of foreign agents your consulting business, as he worked in the interests of Turkey.
Manafort had to resign as head of the electoral headquarters of the trump in August 2016 amid a scandal that erupted after the publication in The New York Times. The newspaper wrote about the details of his activities in Ukraine. Manafort worked as an Advisor to the President of Ukraine Viktor Yanukovych, who fled to Russia after the revolution of dignity in February 2014.
We also found out that the Party of regions was a "black accounts." Among the recipients of cash sounded and the name of Manafort, however, evidence of the receipt of cash, Ukrainian law enforcement officers never found.
Videogranny PR trump, who previously had to deal with Yanukovych, resigned
TSN. 19:30
19 August 2016, 20:39
Facebook

VKontakte

Google+

Twitter
Comments
comments