Trudeau spoke about the possibility and conditions of the abolition by Canada of visas for Ukrainians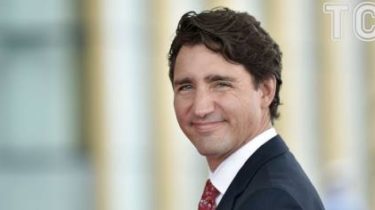 Canada will not be canceled in the near future visa regime for Ukrainians traveling. The Prime Minister of Canada Justin Trudeau says it's still early.
He said this in comments to "UKRINFORM".
"We look forward to in the future to have a constructive dialogue on visa-free regime with Ukraine, but is it is not. During my conversations with President Poroshenko during communication between our officials this question comes up fairly regularly. We have a robust and comprehensive system with clear indicators, which should be achieved to start considering bezveze," said Trudeau.
At the same time Prime Minister stressed that Canada was seeking another way to support in a difficult time, "friends in Ukraine".
"We are working to strengthen institutions, civil society development, reform of the judicial and law enforcement systems, as well as the fight against corruption. We are happy to work with Ukraine in these areas," said Trudeau.
We will remind, on June 11 of this year, began to operate a visa-free regime for Ukrainians travelling to the EU.
Comments
comments