The Executive office has collected with "Gazprom" in the budget of 80 million hryvnias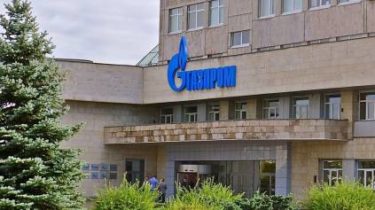 The state Executive service to collect from the JSC "Gazprom" 79,8 million hryvnia in the budget as part of the fineimposed by the Antimonopoly Committee of Ukraine in the Russian company.
It on a press-conferences in Kiev on Thursday said the Deputy head of the Ministry of justice of Ukraine for the Executive service Sergiy Shklyar, reports "Interfax-Ukraine".
"The decision "Gazprom", which was adopted by the AMCU on 171 billion and that was then the subject of consideration by commercial courts received for execution in a GIS and is. Now have the following results: 79,8 million already collected from the debtor and transferred to the state budget. Proceed with further enforcement action in this direction," said Shkliar.
See also:
"Gazprom" will pay to the state budget of Ukraine more than $ 80 million hryvnias of dividends
As reported, Kyiv Economic court decided to collect 79,877 million hryvnias of dividends of CJSC "Gaztranzit" (Kiev, partly owned by Russian Gazprom) in the framework of the enforcement of PJSC "Gazprom" penalty of the Antimonopoly Committee of Ukraine.
"Gazprom" and "Naftogaz" owns 40,2174% of shares of "Gaztranzit", 19,5652% of the shares of the Turkish company Turusgas.
In January 2016, the AMCU has fined the Gazprom 85 billion UAH for abuse of monopoly position on the market of transit of natural gas Ukraine.
Then this decision was confirmed several times by the Ukrainian courts. Once again 22 February the Kyiv appeal commercial court upheld the lower court's decision to confirm the penalties from "Gazprom" of a fine, which has grown to 172 billion hryvnias at the expense of penalties for his failure to pay.
Comments
comments