Turchinov explained how Ukraine was increasing large-scale hacker attack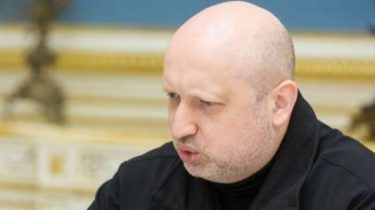 Secretary of national security Council of defense of Ukraine Oleksandr Turchynov said that a large-scale cyber attack on the websites of the Ukrainian agencies is a component of the hybrid war of Russia against Ukraine.
As reported in the press service of the national security Council, about this Turchinov said during a meeting of the National coordinating centre for cyber security.
"The spread of this computer virus and analysis of the hacking of information systems gives us the ability to say that it is a component of a hybrid war waged by us against Russia," – said the NSDC Secretary.
In particular, it is noted that during the meeting it was analyzed the latest most powerful cyber attack on the information systems of the enterprises and departments of Ukraine, which began on June 27. Separately was discussed the effectiveness of the emergency response Protocol and interaction between the State service of special communication and information protection of Ukraine, the security service and the police during anti-cyberagression.
Turchynov said that one of the mechanisms for the spread of a dangerous computer virus was a system software update accounting, reporting and document management.
"First and foremost, this was due to the system software update accounting, reporting and document management. Also involved was the hosting site of one of the Internet providers that already had questions to SBU on cooperation with Russian intelligence services. At the same time actively used the system of "grey Internet", in particular, the possibility VPN, TOR, etc., that are actively advertised on social media sites, access to which was banned by the decision of the national security Council," – said Turchinov.
Comments
comments