In Ukraine today, the deregulation of prices on food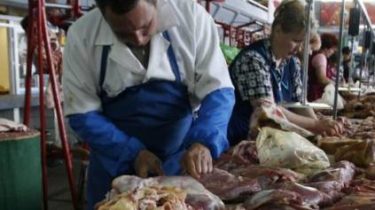 Today, 1 July, comes into force the Cabinet decision on cancellation of state regulation of prices for food products.
From now on, manufacturers will not be required to declare the prices of food products and to substantiate the need for changes in these prices. According to the explanatory note to the document, the abolition of state regulation will allow to eliminate unnecessary administrative pressure on business, make the production attractive for investment and to provide an opportunity for the entrepreneurs to adapt more quickly to market conditions.
See also:
The July price increase: prices rise on food, rent and public transportation
However, experts claim that such a move would lead to a sharp increase in prices.
"State regulation of prices for social products tomorrow no. This is not to say that once prices start to rise. It says that we have no fuses in price fluctuations, which in our country can be measured in tens of percent. By the way, the same products in developed countries such jumps up and down there. And we have the Ministry of agrarian policy and food constantly indicates that markets have "seasonal price fluctuation", even when they are out of season," – says CEO of the Ukrainian Association of trade networks suppliers Oleksiy Doroshenko.
State regulation of prices for social products of tomorrow has. This does not mean that prices will pochnut…
Published by Alexey Doroshenko June 30, 2017.
We will remind that last year the Cabinet of Ministers of Ukraine approved a pilot project for the abolition of state regulation of prices for foodstuffs from 1 October 2016 to 1 January 2017. In late December, Prime Minister of Ukraine Volodymyr Groysman said that the experiment with the abolition of state regulation was justified and did not lead to accelerating inflation. State regulation in Ukraine is regulated by government regulations 1996 and 2007, which banned trade margins above 15% on socially important food products. These products include flour, simple bread recipe, pasta domestic production of non-solid varieties of wheat, cereals, sugar, beef, pork with bones, poultry meat in carcasses, sausages, boiled 1 grade, milk with 2.5% fat, sour cream 20% fat , butter fat content of 72%, cottage cheese fat content 9%, eggs, butter.
Comments
comments