The EU is going to remove the fingerprints of non-EU citizens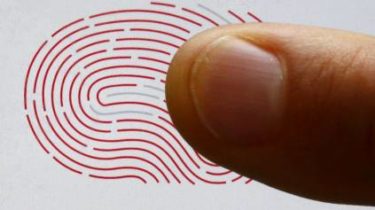 The European Union from 2020, intends to gather together the data of third country nationals who enter the EU. This will be done in order to fight terrorism.
To register to collect fingerprints, photo and passport details. On the relevant agreement between the representatives of the European Parliament and member countries of the EU informed the ambassadors of EU States in Brussels on 30 June, reports DW.
Assume that the new system will help reduce waiting time when crossing the formal borders of the EU and will help to set the cases of non-compliance of the permitted period of stay in the European Union.
See also:
Ukrainian conductor "canceled" bezviz for 12-year-old girl on a bus in Bulgaria
The innovation will concern citizens of countries outside the EU, even if they should not issue entry visas for short trips to the European Union – up to 90 days.
Data will be stored for three years, in some cases up to five years. Access to information will receive border and visa services, as well as the ministries responsible for issuing residence permits. In the case of the investigation of terrorist cases or other serious crimes information from the database will be able to use and Europol. The office for refugees access to the Bank data will not receive.
The new system still must undergo a formal approval process from both sides. Its introduction is expected in 2020.
We will remind, on June 11 started bezviz between Ukraine and the EU. For the first two weeks of the actions of the regime in the European Union missed only 33 Ukrainians.
Comments
comments