"He told me that he was paid from Russia": the SBU commented on the detention of "miner" metro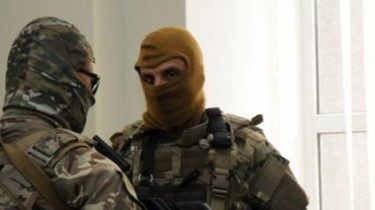 The man reported about "mining" of the Kyiv metro, July 2, claimed that he paid for it from Russia.
This is reported by the website of the SBU.
"Employees of security Service of Ukraine detained the attacker, which is now called the "hot line" on a mining of the Kiev subway. After lunch on the telephone specialline "102" received a message about mining of metro stations Obolon and Minsk," – said in the message.
See also:
Two more stations of the Moscow metro restored after anonymous calls about mining
An hour after єtogo again received a message from the same person about "mining" of two other metro stations Maidan Nezalezhnosti and Ploshcha Lva Tolstoho.
"The staff of the Kiev Department of security service of Ukraine quickly identified the location of the attacker and detained him in one of the villages in the Kyiv region. The "telephone terrorist" was told that for these crimes he was paid from Russia. Ongoing investigations and operational activities", – stated in the SBU.
Now the issue about the opening of the corresponding criminal proceedings. "Miners" faces 4 to 8 years in prison.
"The issue of opening of criminal proceedings under article 259 of the Criminal code of Ukraine. According to this article about the message on a mining of any property shall be punishable by deprivation of liberty for a term from two to six years. For repeated such a call, the attacker may be sentenced from four to eight years of imprisonment", – specified in SBU.
We will remind, on July 2 in Kiev in General, it was reported "mining" four stations – Obolon, Minsk, independence square and Ploshcha Lva Tolstoho. For false reports for the sake of safety of passengers, the subway workers are also temporarily closed the entrance to the station Theatre. After dinner, after the police did not find explosives, all plants resumed work.
Comments
comments