Feigin said about the possible exchange Sushchenko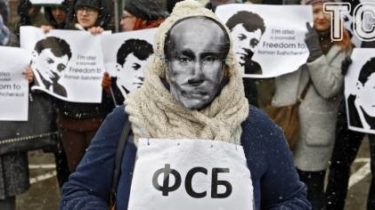 Lawyer mark Feigin believes that Ukrainian journalist Roman Sushchenko can exchange for Russian soldier Viktor Ageev, who was recently captured in the Luhansk region.
About it writes "Radio Freedom".
"Don't expect fast Ageeva detained in arms near the city of Lugansk, to be held the investigation, must the court held, that verdict will be possible procedure procedures, which we call exchange, and in fact this is a mutual pardon.
Thus, the question of the two destinies, on the one hand, the soldier Ageeva, if his pardon by the President Poroshenko, and, for example, my client Sushchenko, which I could pardon after the trial, Putin," – said Feigin.
According to him, the story of Ageev became public and is similar to the history of Russians Alexander Alexandrov Evgeny Erofeev, which were exchanged for the Hope Savchenko.
See also:
The foreign Ministry lodged a strong protest over the extension of the arrest Sushchenko
In his opinion, it is possible to exchange Ageeva in Russia used for the purpose of propaganda, despite the presidential elections to be held in March 2018.
Comments
comments