In the new Ukraine will privatize state-owned enterprises. The basic nuances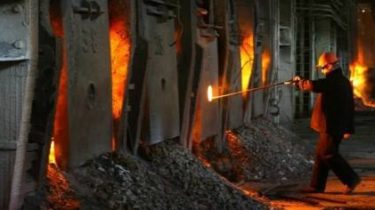 The government adopted two new draft law on privatization of state enterprises.
The first document relates to triage the strategic vision of the Cabinet, which determines which state-owned enterprises in the long term should remain in public ownership to be conceded, privatized or liquidated.
In particular, the privatization will be sent 893 of the company, and the state will leave in 15 critical (strategic) and 363 objects are important objects of national importance. 359 enterprises – concession. In the occupied Donbas and annexed Crimea are 559 Ukrainian state-owned enterprises. Still 1255 state-owned companies liquidate completely. About this said the first Deputy Minister of economic development and trade Maksim Nefedov.
See also:
Bilous: New law on privatization is revolution, which will benefit the state
Another bill concerning privatization, "will bring competition for state-owned assets at a global level and move to market pricing for properties in state ownership. The bill departs from the Institute for assessment and will determine the price of the object only solvent demand. In addition, the bill divides all the objects of privatization: 1) a large (about 60 SOEs) – will be sold through an investment Advisor; 2) small – will be sold through the open online auctions," – said the Ministry.
"Large privatization with investment advisors who study the demand, preparing the company and offer the starting price. Small privatization – only online auctions in ProZorro.Sale. The starting price is the net asset value, UAH or 1 if it is negative. The possibility of international arbitration law and the contract of purchase and sale", – explained the basic nuances of the bill Nefedov.
The bill "On privatization" to replace the seven existing laws by expanding them and combining into one.
The Ministry of economic development and trade of Ukraine
Comments
comments