The Prosecutor General's office opened a criminal case over bringing of "PrivatBank" to bankruptcy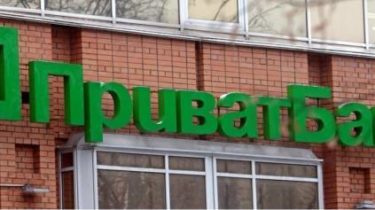 The Prosecutor General's office of Ukraine opened criminal proceedings because of the possibility of bringing the then commercial "PrivatBank" to bankruptcy.
On this day, July 4, at the farewell press conference said the Chairman of the Board is now the state of "PrivatBank" Oleksandr Shlapak, who several days ago announced his retirement from this position. About it writes "Economic truth".
"Today the Prosecutor General's office provided us data has opened several criminal cases under articles 218 and 220 of the Criminal code, namely, the bringing the Bank into bankruptcy," – said Shlapak.
Exactly who appear in criminal matters, the head of "PrivatBank" he said.
Shlapak also said that 97% of the loan portfolio of a commercial "PrivatBank" were related entities. 223 the customers gave 198,4 billion.
"All of these loans have a number of common characteristics. First – the majority of borrowers is the newly created companies with a negative financial situation. Secondly, with the issuance of these loans were flagrantly violated the law and internal regulatory documents of the Bank. All these loans not at market conditions. We have no provision for most of these loans. And finally, the last, Bank has withdrawn the operating speed of the companies that actually handled the money of the former shareholders", – says Shlapak.
Recall, for recapitalization of nationalized last year in December, "PrivatBank", the state will take money on credit.
Note that since the beginning of this year, "PrivatBank" back NBU 5.3 billion UAH of refinancing. Now the debt is about 12 billion UAH, which took under 20% per annum.
Videoescandalo dismissal and new amounts: independent auditors published a report on "PrivatBank"
TSN. Week
2 Jul, 20:51
Facebook

38

VKontakte

9

Google+

9

Twitter

7
Videocolonoscopy commented on the talks on the restructuring of loans "PrivatBank"
TSN. 19:30
Yesterday, 20:29
Facebook

VKontakte

Google+

Twitter
PrivatBank, Shlapak
Comments
comments