Ukraine launches 4G: when and how much will cost the license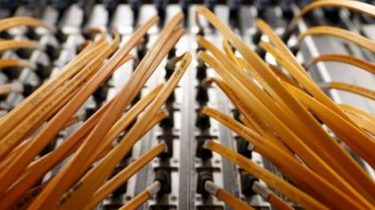 Next Tuesday, July 11, in Ukraine announced a competition for the launch of the network 4G. The initial cost of the license for the frequencies of the fourth generation mobile (cell) radio will be 6.3 billion.
This was announced by the head of the National Commission that performs state regulation in the sphere of communications and Informatization, Alexander Zhivotovsky, reports "Interfax-Ukraine".
"The budget from the sale of licenses must obtain a significant amount. The initial value of the licenses that we offer to approve of the government, will amount to 6.3 billion UAH", – said Zhivotovsky during a Cabinet meeting.
He said that the price of licenses to run communications for 4G in the 2600 MHz band will amount to 2.3 billion UAH, in the range of 1800 MHz to 4 billion UAH.
NCRC expects that in the fall of 2017 will be held two tenders for the introduction of 4G in the range of 2600 MHz and 1800 MHz. It is planned that customers will pay up to 25% of the original value of frequencies to operators of the donor, which are "Kyivstar", "Vodafone Ukraine", "MMDS Ukraine".
Good result for 4G. 2.6 GHz – have been waiting for signing and publication of ordinances. Still potanovic at 1.8 GHz. Ah…
Dmytro Shymkiv published July 4, 2017
At the same time, the Prime Minister Volodymyr Groysman instructed to check the quality of 3G mobile connections of different operators. Recall that the NCCIR at the beginning of 2015 has completed a tender for licences in the UMTS (3G), having three 15-year licenses for a total amount of more of 8.77 billion. The winners of the tender are recognized as the three leading players of the mobile market, JSC "Kyivstar", PJSC "MTS Ukraine" and LLC "Astelit" (brand life:). The starting price was UAH 2.7 bn. The largest sum for a license in the range had paid "Astelit" – 3,355 billion, the smallest 2.7 billion UAH – "Kyivstar" and "MTS Ukraine" – 2,715 billion UAH.
Video settings Belarus opened the fourth generation high-speed 4G Internet
TSN. Wounds
18, 2015, 08:15
Facebook

VKontakte

Google+

Twitter
Comments
comments