70% of grantees have extended benefits for a new period – Minsotspolitiki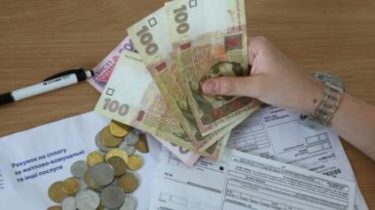 For the new period, 70% of subsidianes already appointed assistance for the new period, including calculated subsidies , and in the summer.
Almost 90% of new subsidy cases treated Kirovohrad, Poltava and Mykolaiv region. Most are behind the Kiev region, Bukovyna and Odessa oblast.
"Because of the lack of local government registers about the composition of the officially registered family members the process of reassigning subsidies to a new period in some regions of Ukraine is delayed in time", – explained in the Ministry of social policy.
See also:
Payments of subsidies: when and how to receive from the state the promised bonuses in the amount of 700 UAH
The simplified system provides for the receipt of housing subsidies, the population must submit only two documents, a statement and a Declaration of income.
"People who have the right to state assistance in payment of utilities, not to worry. The subsidy must be provided and assessed retroactively for may and June. If subsidiesto not aware of the subsidy in the payment and relevant information is not reflected, it is recommended to pay a mandatory payment is the same as in April-may this year. However, families that have accumulated over the past years the debt on payment for housing and communal services, you should repay it, or to execute the contract of debt restructuring. It also influence the process remapping grants new period", – explained in the Ministry of social policy.
Videoitalia Muzychenko about innovations in the design of subsidies in 2017
Snidanok 1+1
May 22, 10:56
Facebook

VKontakte

Google+

Twitter
Comments
comments