Bad loans, "PrivatBank" will not affect ordinary depositors – Shlapak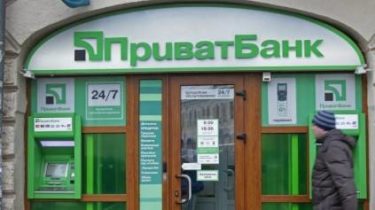 Oleksandr Shlapak remains the head of the nationalized PrivatBank at least until July 20, when his statement is to consider the Supervisory Council of the financial institution. The resignation of the official is not accepted, although he later sees himself as high counselor of the new Chairman, but not as a Director of the Bank, said in the story TSN.19:30.
Shlapak said that "those who have agreed to nationalise, to sit and analyze the situation and decide what to do next." According to him, an international audit showed a considerable amount of problem loans: 97% of the portfolio in the amount of 190 billion. Who is behind the loans – the two versions. The national Bank claim that they allegedly issued to persons associated with the former owners. But an international audit shows a very different figure – that of such loans to 10 billion.
Videolibrary audit showed a large number of problem loans "PrivatBank"
TSN. 19:30
Yesterday, 20:49
Facebook

VKontakte

Google+

Twitter
The variance explained by the experts. According to them, it is in the approaches of the national Bank and the international auditors to the criteria of connectedness. "There is a formalization, if the ultimate beneficiaries are the owners of the Bank, the loan given to related parties. In the NBU interpretation more broadly: if you receive a lot of credit for what percentage – that is a tied loan", – explained Sergey Fursa.
In NBU argue that the money should return to the former owners, the restructured loans. And even published the alleged letter-the obligation. And then on Monday somehow on the page in Facebook, not a press conference, said: "the Term voluntary restructuring of the credit of the former owners of "PrivatBank" ended 1 July 2017. Now we can say that the former owners had not complied with its obligations".
Comments
comments